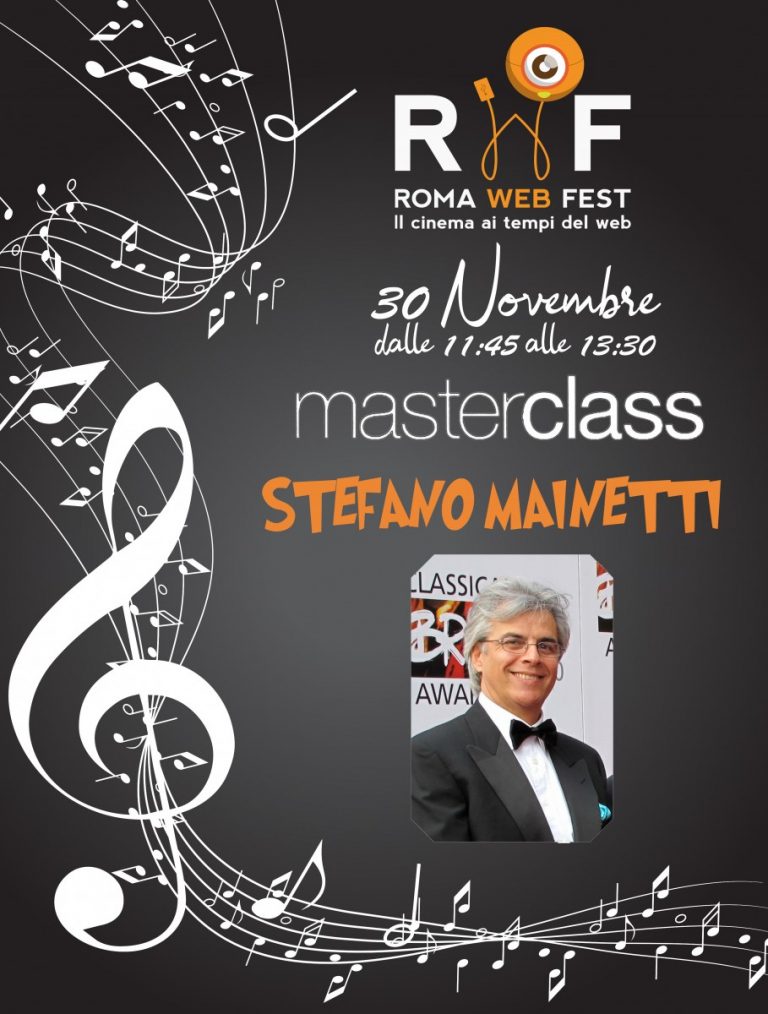 Masterclass "Casa del Cinema"
November 30, 2018, at 11.30 am, Stefano Mainetti will hold a Masterclass at the Casa del Cinema in Rome, within the Roma Web Fest.
The Masterclass will be divided into two parts. The first part will focus on a research thesis that Mainetti developed some time ago entitled "From melody to sound design – evolution of applied music". The second part will revive the experience of Rendering Revolution, a project of "non-linear music" presented last year at the MAXXI National Museum of Arts of the XXI Century, which was also the subject of the recent online magazine ColonneSonore.net.