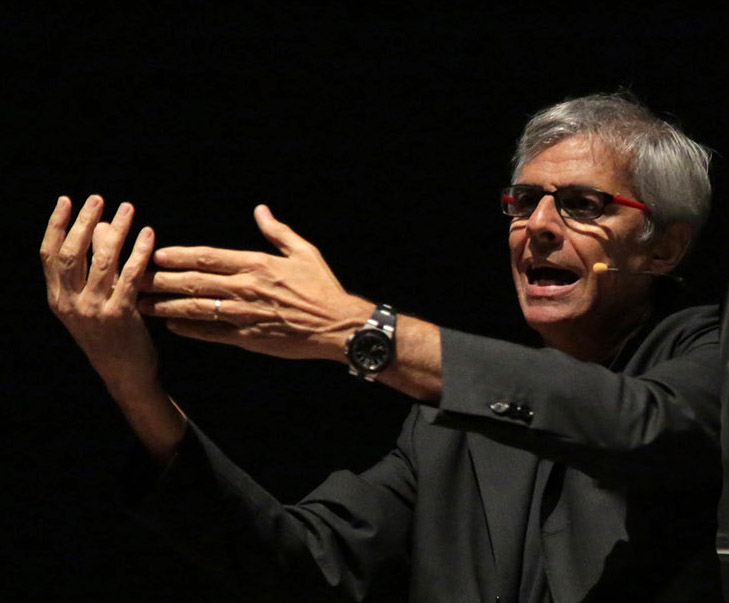 Presentation at the Maxxi of "Revolution Revolution"
On Monday 12 June, Stefano Mainetti presented "Rendering Revolution" at the MAXXI Auditorium in Rome. A crowded audience in which the personalities of entertainment, journalism and the Italian and European art scene stood out, had the opportunity to experience an "augmented music" experience. A system born from the fusion of arts and digital technology.
During the event, through the aid of projections, the viewer experienced an artistic-musical journey, through which the sense of Rendering Revolution was told.
«All the plastic arts, painting, sculpture and architecture need space to be realized. Music by its nature is different, it needs time, a beginning and an end. So I wondered if there could be a music system that used space as an added dimension even in music ". With these words Stefano Mainetti, composer and orchestra conductor, illustrated his innovative project: Rendering Revolution.