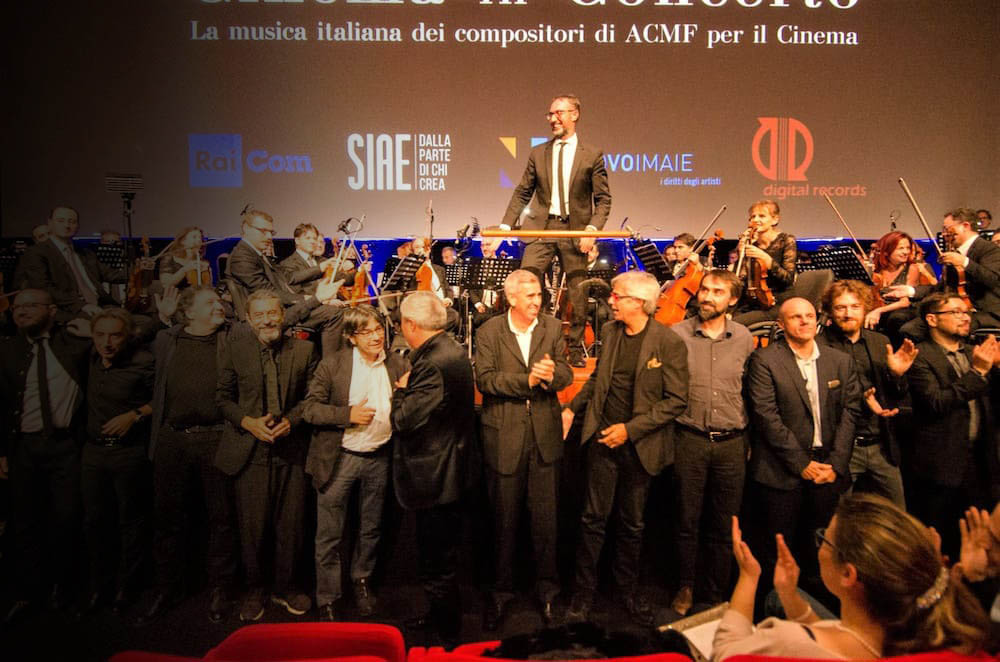 Cinema music at the Forum Music Village
ACMF presents a day dedicated to Italian film music composers
ACMF Masterclass open to the public and Concert by the Pessoa String Quartet with Rossano Baldini on the piano in the legendary Forum Studios in Rome
Speakers will include Pasquale Catalano, Fabrizio Fornaci, Riccardo Giagni, Stefano Mainetti, Alessandro Molinari, Pivio, Stefano Reali, Kristian Sensini and Giuliano Taviani. Ample space will be dedicated to the production mechanisms that have been radically changing the scene since the pandemic period. Problems and dynamics related to the conception, creation and marketing of applied music in the new contemporary panorama will be illustrated.
The concert is dedicated to the composer, conductor and pianist Leandro Piccioni (1959-2023), a very close collaborator of Ennio Morricone, and will open with the performance of his song "Il punto di Rugiada", theme of the film of the same name directed by Marco Risi. Also planned is a double tribute to Ryūichi Sakamoto.
Works by composers Paolo Buonvino, Tommy Caputo, Pasquale Catalano, Fabrizio Fornaci, Antonio Fresa, Massimiliano Lazzaretti, Stefano Mainetti, Alessandro Molinari, Ennio Morricone, Leandro Piccioni, Nicola Piovani, Andrea Piras, Pivio & Aldo De Scalzi with Claudio Pacini will be performed, Gianluca Podio, Stefano Reali, Giacomo Rendine, Francesco Ruggiero, Giuseppe Sasso, Dino Scuderi, Kristian Sensini and Lorenzo Tomio.